Do you have old worn out patterns and thoughts getting in the way of your bliss?
Are you always putting other people's needs first? 
Are the lines between you and those you care for blurred?
Do you want to rediscover the joy of believing in yourself?
If you want to reconnect with your intuition to open the flow of your Divine Guidance to tap into your inner radiance for more love, peace, joy & abundance I invite you to start with my "Live Your Best Life Bundle".
If you are ready to clear your energetic blocks to a joyful and abundant life, take back your power and create balance in your life, I can help you.
Carolyn
Carolyn's Intuitive Message:
Read my blogs on Aspire Magazine #AspireMag that I contribute to regularly. Enjoy! 
Being true to yourself sounds like a fabulous and easy thing to do.  We all have feelings about what is good for us and not good for us.  This is our intuition.  Following and understanding our intuition and recognizing the messages can be confusing if we aren't taught how to undo the training to NOT follow our intuition.
Intuition is a gift from God that we all have in varying ways, shapes and forms. Some of us were conditioned out of trusting that inner knowing from a young age by well-meaning parents, by traditional schooling or religion. The belief in oneself and a power greater than ourselves is something that all children are born knowing how to use.  As babies we know how to cry when we need to be changed or fed. We instinctively know how to crawl and then pull ourselves up to walk.  We recognize and reach out to our parents for love and for care. When someone is not kind to us we pull back instinctively. [Read More…]
Recent Blog Posts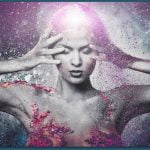 In part 2 of this 5-part #Blog series I wrote for The Wellness Universe, you will learn about clairaudience or any message that can be heard. #WUVIP In the previous blog, I mentioned that the Angels/Divine love to provide … [Read More...]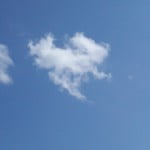 As an empath, I tend to feel too much of the pain of recent events so it is hard for me to read about it and engage. As a light worker, an agent for change towards love, peace and harmony, I can no longer stand by the … [Read More...]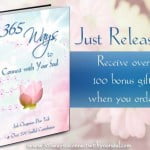 I'm so excited to announce the release of a brand-new book, "365 Ways to Connect with Your Soul". It contains one tip for each day of the year from over 200 authors, including Arielle Ford, Peggy McColl, Christy … [Read More...]